Listen to the Arizona Spotlight podcast with Arizona Public Media's Mark McLemore and our very own Dr. Alison Futrell here: Arizona Spotlight
Here is a summary of the interview as described on the Arizona Spotlight website:
"Cleopatra has been memorialized in fiction as a dangerous, manipulative woman, but history offers a much more complex portrait. Mark interviews Alison Futrell, head of the University of Arizona Department of History and an expert on ancient Rome. This fall, she teaches a course called "Cleopatra: No Submissive Woman" for the UA's Community Classroom series, separating facts from fiction about Cleopatra."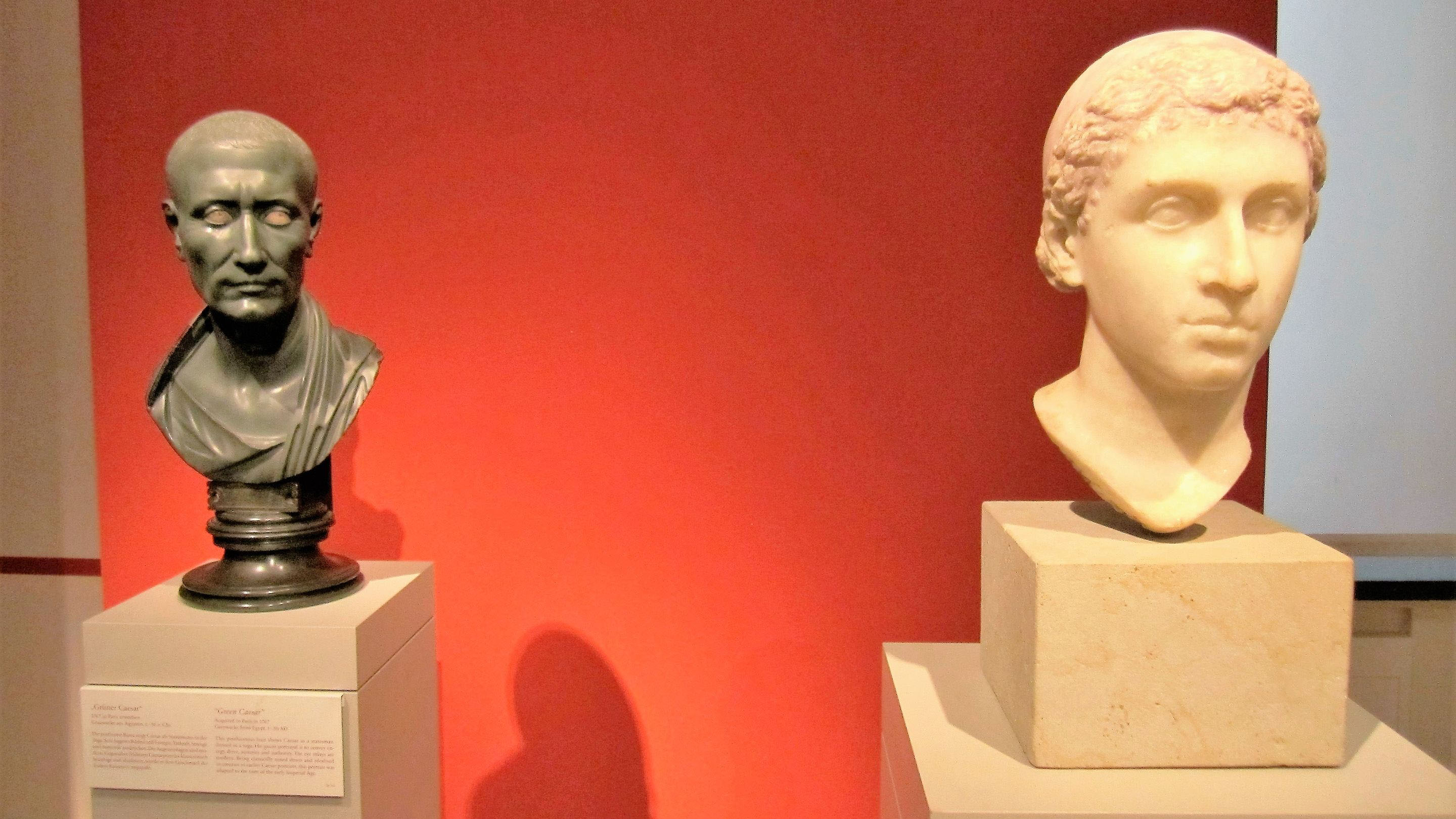 Busts of Julius Caesar and Cleopatra in the Altes Museum in Berlin, Germany. (PHOTO: courtesy Altes Museum, Klaus Bärwinkel)