Study Abroad
Study abroad opens the doors to an entire world of new experiences. Immerse yourself in another culture, learn a new language, or become proficient in a language you've studied at the university. You can even apply study abroad credits toward your history major. Contact the history department's academic advisor, Dr. Kathryn Gallien (kgallien@email.arizona.edu), for more information on applying your course credit to your history degree.
For more information about the wide range of opportunities and financial support available at the U of A, see the Study Abroad Website. ​There are scholarships available!
NEW! The Janice B. Gerton Memorial Study Abroad Scholarship from the History Department
This award of $5,000 annually will be fully disbursed for study abroad programs that occur during the spring, summer or fall semesters.  Scholarships may be used for courses of study at any college or university located outside the United States for students participating in a creditbearing, faculty-led, exchange or direct enroll program whose credits are fully accepted by UA for a UA degree program. Apply through Scholarship Universe!
Apply Study Abroad Credits to Your Degree
Course credit from the popular trips below can apply to your history major. To look for other programs that specifically cater to History majors, use the Study Abroad Program Search!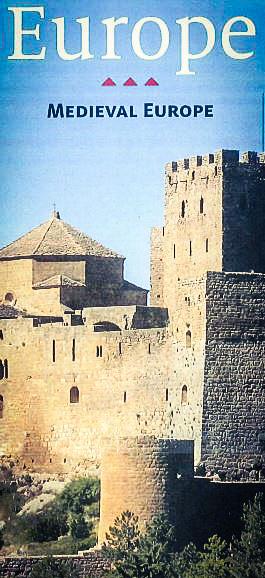 Academics:  6 units of UA direct credit is offered upon completion of the program. Participants from all academic disciplines are welcome, but the academic focus of this educational tour through Europe is the structural, social, cultural, and political impact of the Middle Ages on Europe.  
When: Early June- Late June
Where: Tentative locations for Summer 2019 include Italy, Austria, Germany, Denmark, the Netherlands, and Belgium.
Program Cost: $6,780
Contact: You may email Professor Albrecht Classen at aclassen@email.arizona.edu or contact the trip's Study Abroad Program Coordinator from here: https://global.arizona.edu/study-abroad/meet-study-abroad-coordinator
Academics: Earn up to 6 units of credit (gen ed, major, or elective) while studying Italian Food & Drink and the Science & History of Fermentation with Dr. William Beezley and Dr. Rachael Ronald.
When: May 25 - June 29, 2019
Where: The Umbra Institute - Perugia, Italy
Program Cost: $3235 for 1 course, or $3985 for 2 courses
Contact: Email Dr. Rachel Ronald directly with questions or for more information at rronald@email.arizona.edu

Academics: Students can take up to 13 units per semester and 6 units over summer. Courses are regularly offered in Classics, Communication, Archaeology, Psychology, Art History, Italian, Studio Art, Photojournalism, Information Resources, eSociety, English, and History. Please see the Arizona in Orvieto website for the most current course listings.
When: Fall or Spring semester, or in the Summer
Where: Orvieto, Italy
Program Cost: Fall semester- $13,580; Spring semester- $14,580; Summer- $6,480
Contact: Dr. David Soren, soren@email.arizona.edu

Academics:  Tuition covers 6 units of UA credit. 2019 courses include Jewish Civilization (JUS/HIST/RELI 301, Tier II) and International Human Rights, Transitional Justice, and Israel (JUS 384). Other options may be available depending on student demand.
When: May 13 - June 28, 2019
Where: Your time is split between Jerusalem and Tel-Aviv, with short excursions to other cities.
Program Cost: $7,580
Contact: For course information or to inquire about possible scholarship from the Center for Judaic Studies, please contact Dr. David Graizbord at dlgraizb@email.arizona.edu 
Student Experiences
See how your fellow history majors were involved with Study Abroad!
*These students did not necessarily receive credit toward their history degree*
Ben Ancharski
"It's something to read about the places you study; it's another thing to travel abroad and see the actual environment, to interact with real people, and feel the ambiance where history took place. As a student interested in the early Modern Period, I loved seeing the difference between the Old World and the Americas. I can't wait to travel again!"    
Pictured: Tallinn, Estonia—one of the eight countries Ben visited on the tour.
Katrina Kuxhausen-DeRose
Class: Freshman
Majors: History and Anthropology
Minor: Spanish 
Study Abroad Program: The Honors Trip
"After the Honors Trip to Rome, Madrid, and London, I know I will never forget the awestruck feeling of walking through antiquity and immersing myself in Roman culture. If I could, I would return to Europe in an instant. Travel truly corrupts the spirit with an unquenchable thirst to experience everything the world has to offer."
Pictured: Katrina stands in front of the her favorite monument of the trip, the Colosseum.
Did you take an interesting trip recently? Email history@email.arizona.edu with the following details for a chance to appear on this page!
Your name
Your class
Your major(s)/minor(s)
Your study abroad program 
A short summary of how your passion for history contributed to your study abroad experience (2-3 sentences)
Your favorite photo of yourself during the trip with a short caption